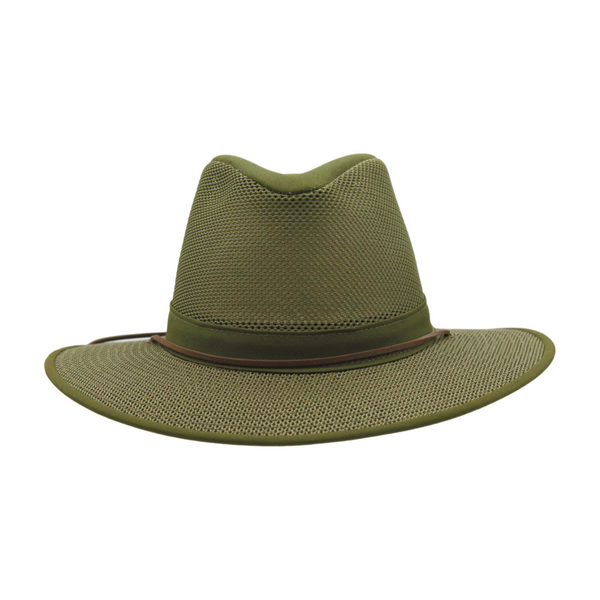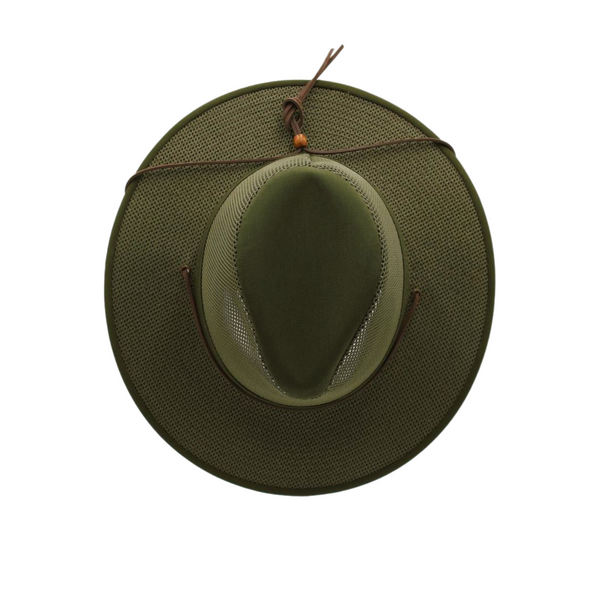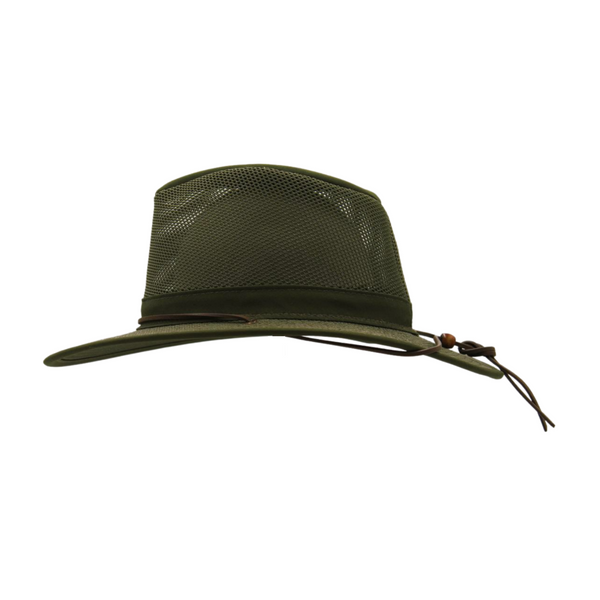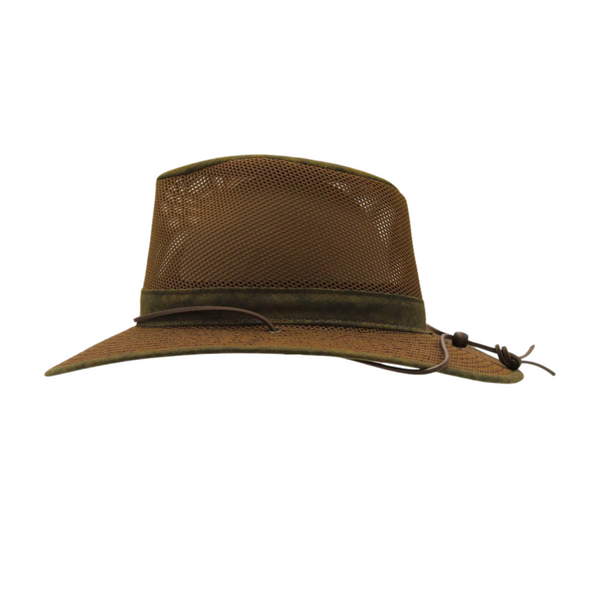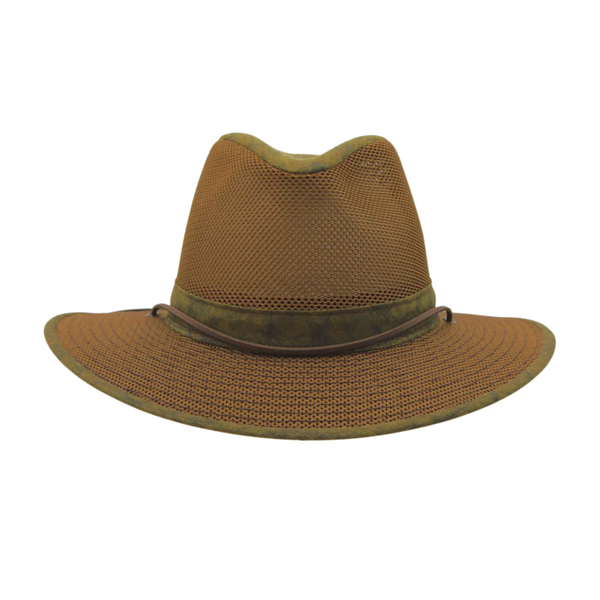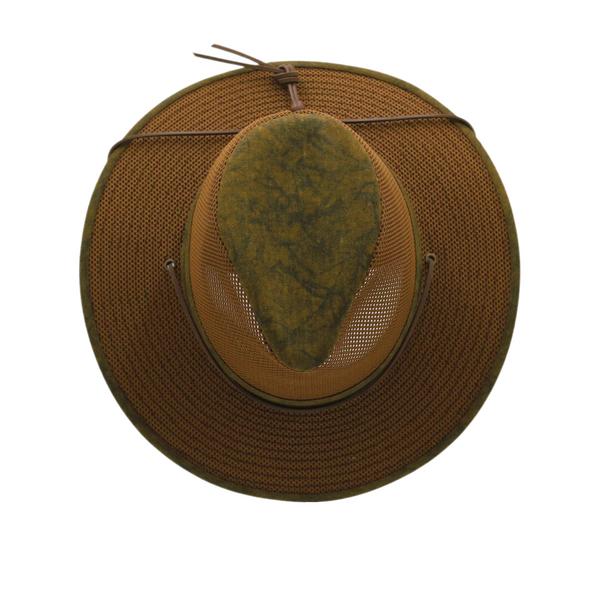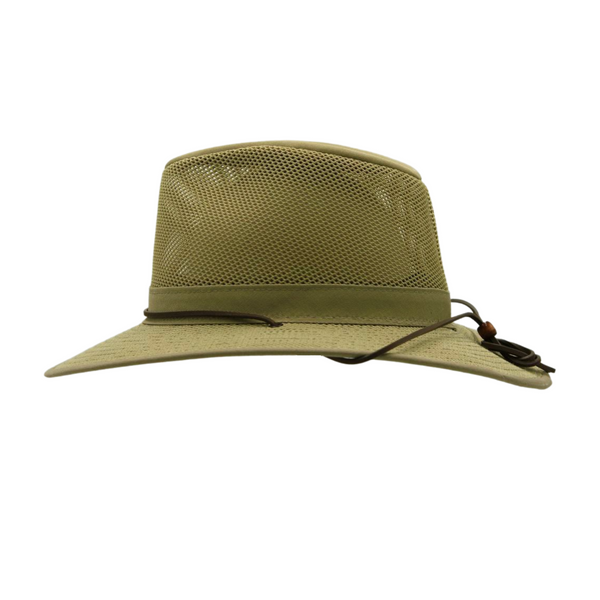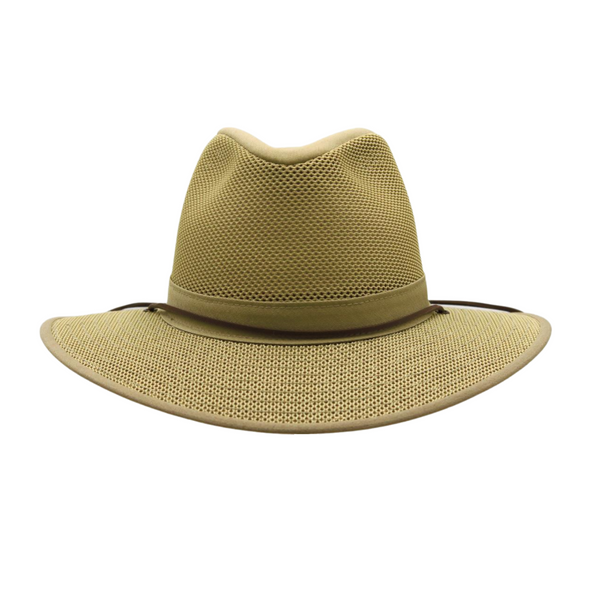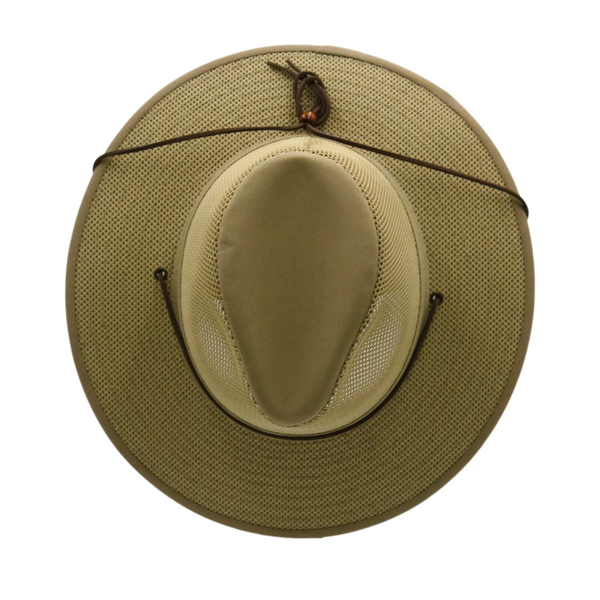 Shape of Brim: Double Snap
Size of Brim: 3 in
Shape of Crown: 4 ½ in tall, pinched front
Colors Available: Khaki , Green, Distressed Gold
Material Cotton: Canvas Brim, Synthetic Crown
Model Number: #5310
There are dozens of spin-offs of the mesh crown hat but it has been our "go to" for over 30 years. This hat will shrink over time so it is recommended to purchase a size up, we will provide additional "shim" filler that is removable once the hat begins to shrink. This hat is considered great for sun protection but some UV rays can filter though the mesh crown. This hat is made in the U.S.A. 
Hand washable
Any breeze will disperse heat from your head 
Packable with proper instructions