When we say that we want to help you find "The Hat that Fits" we are serious! After over four decades in the business, we know a thing or two about how to get you the proper fit for your hat.
Check out our top tips for getting the right fit below.
Measuring
Even if you think you know your hat size, it is important to remeasure every time you buy a new hat. Hat size can change over time due to changes in a person's weight, hairstyle, and age.
To get started, grab a cloth measuring tape. Make sure that you are using a tape that conforms to your head without stretching. 
Sit down in front of a mirror and measure at the level that you would normally wear a hat, just above your ears and eyebrows. Remember that you are measuring the widest part of your head, at the angle that you would normally wear your hat.  If you are not familiar with the most flattering angle, check out our video detailing how to wear a hat. Record the measurement within an eighth of an inch. 
When measuring for a hat, it is important that you do not pull the tape too tight or let it lag. It should be barely snug. 
Repeat this a few times, take the highest measurement and compare it to the size chart here. If you fall between two sizes, go with the larger size.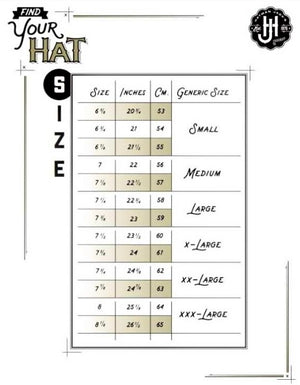 Face Shape
One of the most important things you must take into consideration when choosing a hat is your face shape. The most beautiful hat in the world can look terrible on you if it is wrong for you particular face shape. Check out these graphics to help you better understand the different types of face shapes. 
Once you have determined your face shape, it is important to follow this main principle:
The crown of the hat should never imitate the shape of the face.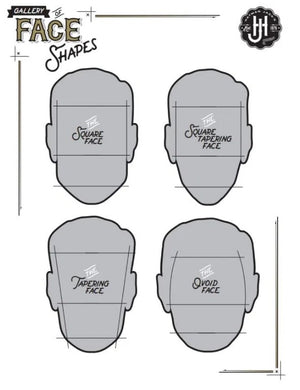 Need More Help?
Please call for a consultation to speak to one of our highly trained hat fitters. We can help you find a style that will work for your face shape, complexion, and size.

Call (316)-518-2291 to schedule your consultation today.