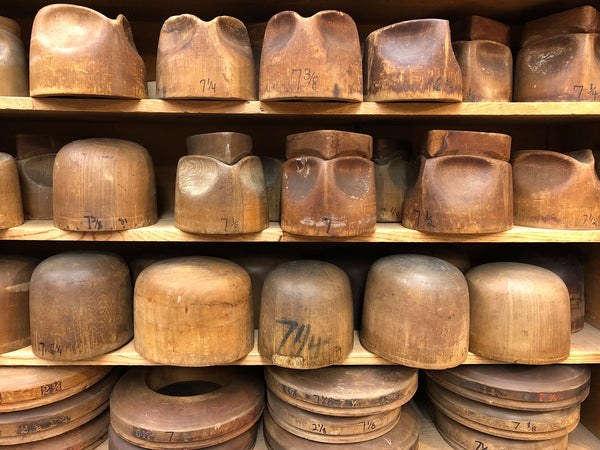 It's the hat
After over four decades in the business, Hatman Jacks knows what makes the perfect hat. Let us help you find the perfect hat for your head and your style!
shop now
The Hat That fits
Whether you are looking for fashion or function or both, you can find the hat that fits the bill at Hatman Jack's.
Shop Now
Our Store in Wichita
Founded in 1976, Hatman Jack's has become the third-largest hat store in the nation and a cornerstone of the stylish and historic Delano neighborhood in Wichita, Kansas. Founder Jack Kellogg has been making hats for nearly four decades, and is well known around the country for his expertise, craftsmanship, and customer service.
Learn More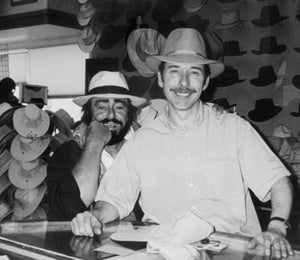 Hatmaker to the Stars
At Hatman Jack's, we treat you like a celebrity, even when you are an actual celebrity! Check out a few of the famous clientele we've had the pleasure of working with…
See Which Celebrities We've Worked With
The real strength of this establishment is not that they have hats - lots of people have hats - but that they want you to look your best in a hat and will help you find one to accomplish that. Check 'em out!
Michael Houston
Hatman Jack's sets the bar for service - truly, truly outstanding... If you are considering a real hat, Hatman Jack's should be your only shop of consideration.
Mitch Dye
I absolutely love this place. The staff are incredible and unbelievably knowledgeable... Neat little shop to check out. Also known to have celebrity patrons.
Chase Hall
Contact the Store
Customer Service Hours:
MON-FRI 10:00 am- 5:00 pm CT
Store Hours:
MON-FRI 10:00 am- 5:30 pm CT
SAT 10:00 am- 5:00 pm
SUN Closed