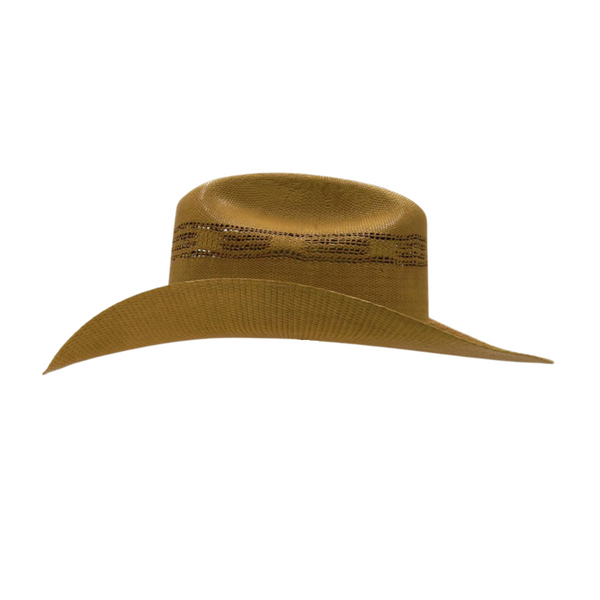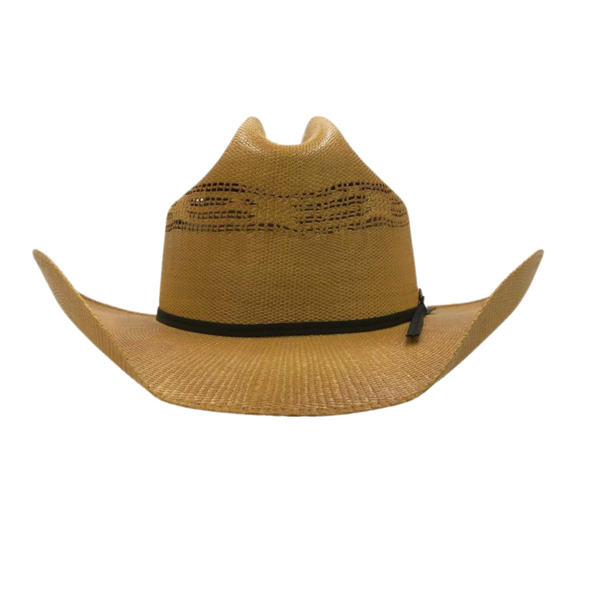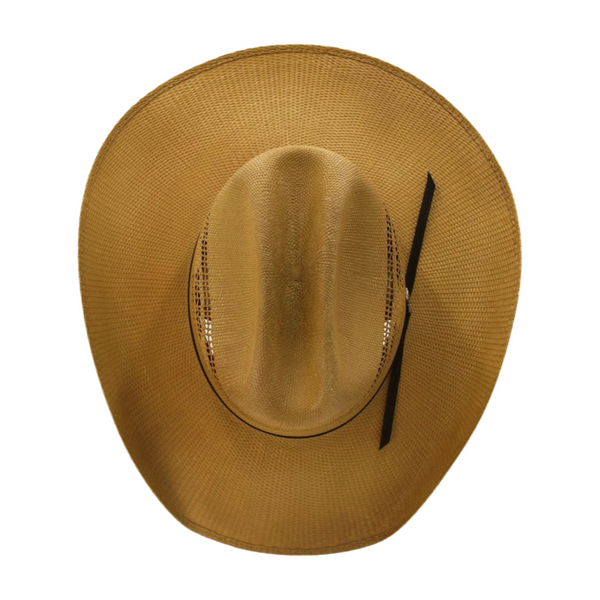 Shape of Brim: Med Tail Wind
Size of Brim: 4" 
Shape of Crown: Cattleman to 4 3/8" tall 
Colors Available: Rustic #RS 229
Material: Bangora Straw
Model Number: S12BGA
The Bailey Costa is made from bangora straw known for durability. The light rust color is less likely to reflect harmful UV rays and the vented crown provides airflow. This hat will shrink over time so it is recommended to purchase a size up, we will provide additional "shim" filler that is removable once the hat begins to shrink. The shape within the hat is a long oval.